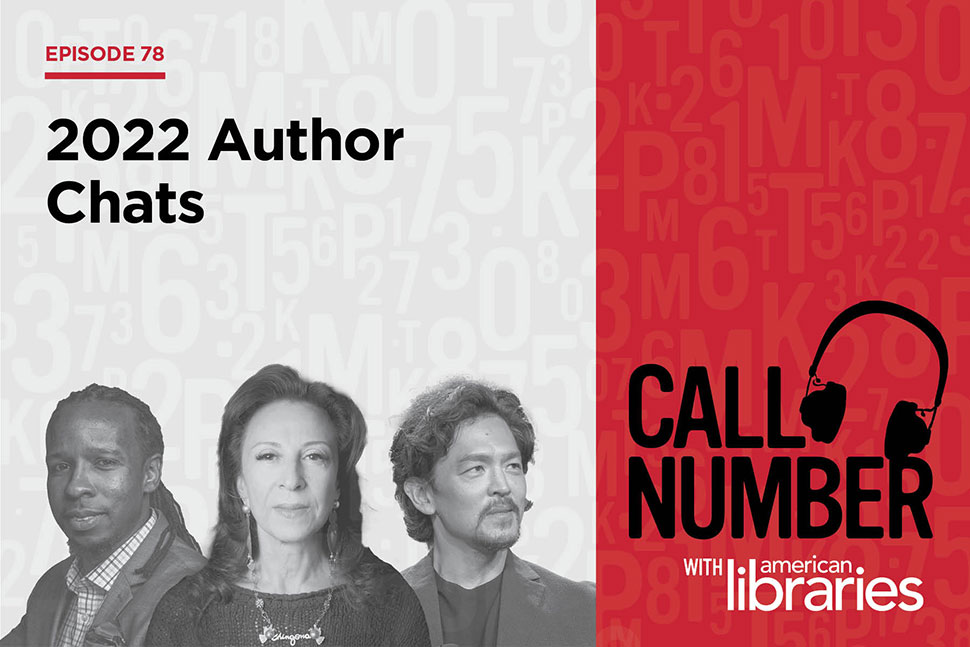 And just like that, 2022 is coming to an end. It's been a tumultuous time for the profession: We're on course for another record-breaking year of book challenges, politically driven groups are working to pass laws that censor materials and measures that defund libraries, and library workers continue to experience burnout. But one source of hope and inspiration has been the authors who have stepped up to advocate for—and sing the praises of—books, libraries, and democracy.
In Episode 78, Call Number with American Libraries presents its "2022 Author Chats." Featured in this installment are never-before-released clips from conversations with actor John Cho; Newbery Medal–winning graphic novelist Jerry Craft; comic book artist Kevin Eastman; broadcast journalist Maria Hinojosa; Banned Books Week honorary chair George M. Johnson; historian Ibram X. Kendi; and Newbery Medal winners Cynthia Kadohata, Tae Keller, and Lois Lowry. Hear them share what roles libraries have played in their lives.
Is there a story or topic you'd like us to cover? Let us know at callnumber@ala.org. You can also follow us on Twitter and SoundCloud and leave a review on iTunes. We welcome feedback and hope to hear from you soon. Thanks for listening.