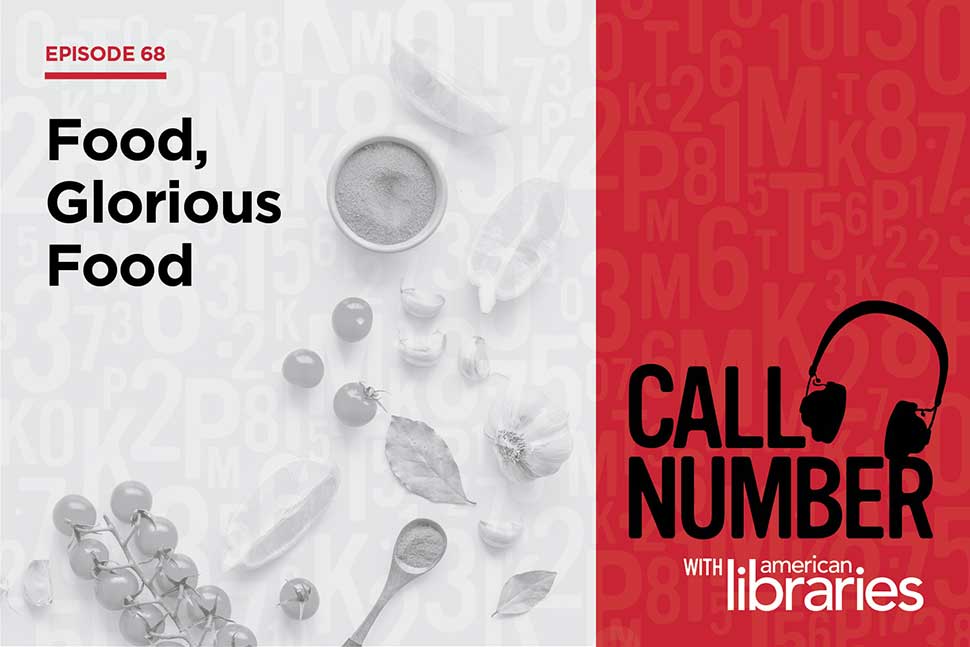 As November draws to a close, thoughts naturally turn toward food. It brings people together, bridges cultures and divides, and can be used as a teaching tool, providing insights into everything from history and politics to mathematics and problem-solving.
On Episode 68, Call Number with American Libraries looks at the wonderful world of food. First, American Libraries Managing Editor Terra Dankowski speaks with model, author, and Top Chef host and producer Padma Lakshmi about the intersection of cooking and family and the value of creating space for everyone's food story. Next, American Libraries Editor and Publisher Sanhita SinhaRoy speaks with Hannah Appleby-Wineberg, library intern at America's Test Kitchen, about working on the popular television show and how its library is used to develop recipes. Finally, American Libraries Associate Editor Sallyann Price talks with author Mayukh Sen about his book Taste Makers: Seven Immigrant Women Who Revolutionized Food in America.
If you have feedback for the podcast team, email us or call 312-857-6761 and leave a message. Tell us what you liked, what you didn't like, or what you'd like to see us cover; we may feature your comment on a future episode. Follow us on Twitter and SoundCloud and leave us a review on iTunes.