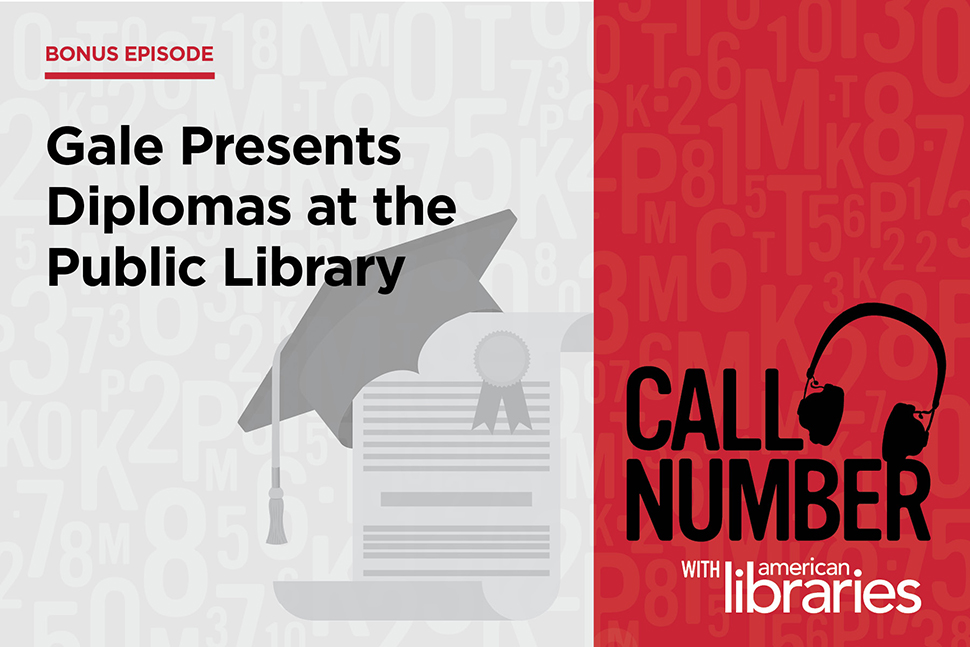 Among the public libraries implementing Gale Presents: Excel Adult High School, a 21.5-credit online high school completion program, is Rolling Hills Library (RHL) in St. Joseph, Missouri.
On this bonus episode of Call Number with American Libraries, sponsored by Gale, Diana Panuncial, associate editor of American Libraries and podcast host, speaks with Michelle Mears, director of RHL. They're joined by Brittany Smullin, a 30-year-old single mom who was the first public library graduate of the program this spring, and who took her classes through RHL. Mears and Smullin share their experiences about the value of the program and the impact it is having in their community.
If you have feedback for the podcast team, send us an email or call us at 312-280-4218. You can also follow us on Twitter or SoundCloud and leave a review on iTunes.