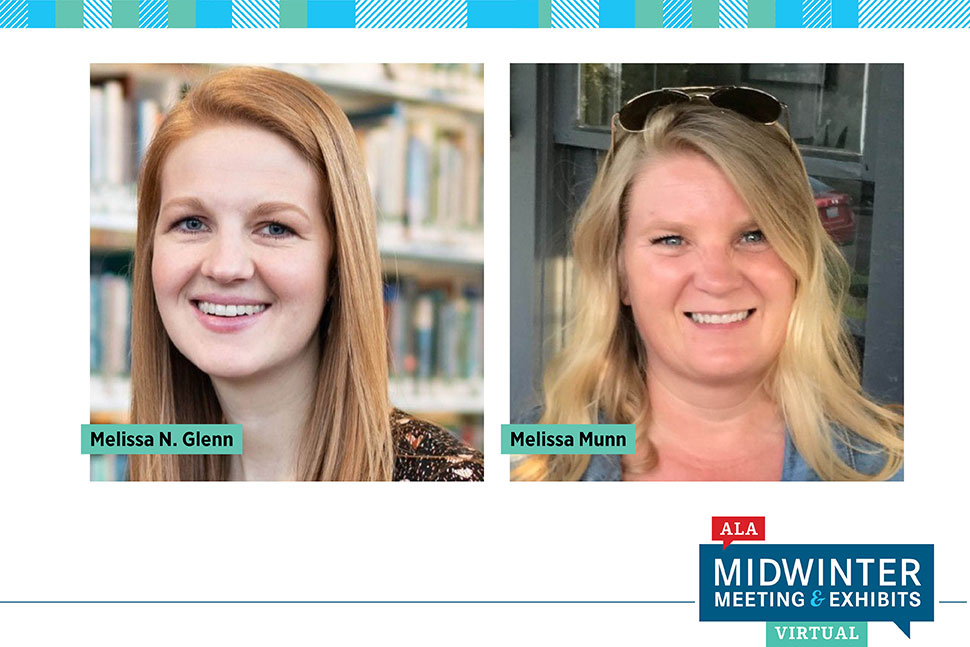 Illness, economic uncertainty, and isolation all cause distress, as does working with the public and caring for others. Sound familiar?
"Most of us are managing multiple stresses at once. Some are related to the pandemic, and some are related to normal life," said Melissa Glenn, health and social services coordinator for King County (Washington) Library System (KCLS). "Working from home, witnessing racial violence, political tension—these are all things can cause distress, especially when they are compounded."
With Melissa Munn, community conduct coordinator, Glenn has developed strategies and guidelines for staff to address library incidents and stressors—and to recover from them afterward. As part of the 2021 ALA Midwinter Virtual Meeting & Exhibits' LibLearnX Preview on January 24, the pair held "Coping with Distressing Situations," a workshop designed to build connection and share coping tools.
Distress can affect all parts of the self—physical, behavioral, and mental—and what happens to one part of you impacts all the others, Glenn noted. While people may experience and react to distress differently, "if you are in distress, you're in pain," she said. Signs of distress may be external, such as withdrawing socially or engaging in risky behaviors, or internal, such as hypervigilance and anxiety. While everyone experiences these kinds of symptoms from time to time, experiencing them more than usual may be a sign that you need further support.
"The way to address distress is by taking good gentle care of yourself," Munn said. While self-care has become a catchphrase, she emphasizes that it really is the "antidote" to distress. It's important to keep in mind that "self" doesn't mean you need to do it alone. "Talking to and learning from your peers is probably the most valuable," she added. That process "gives us time to process information and know that we're not alone in our feelings and our efforts." Keeping these channels open also builds resilience.
During the session, participants separated into breakout groups to discuss some of their stressors and the ways that they'd built resilience against them. "These small conversations are probably the most valuable part of the whole workshop," added Munn, who encouraged participants to bring the practice back to their own systems.
Munn also acknowledged that people may hear instructions to practice self-care and build resilience as negating or ignoring the harm they experienced. That harm is real, and "discussion of self-care and building resilience doesn't minimize or diminish harm," she added. Resilience helps people bounce back more quickly from distress, and it requires practice. Strategies for building resilience should focus on each element of the self:
Physical: getting adequate sleep, eating well, and keeping up with hygiene
Emotional: social connections, professional support, and gratitude practice
Behavioral: maintaining routines, listening to music, and trying new things
Mental: mindfulness practices such as meditation, reading, and taking breaks from technology
When it comes to working with the public, "we're dealing with a lot, which means we're bringing a lot to the interactions," Munn said. "And our patrons are dealing with a lot. It's a lot to hold, and a lot to take in." She highlighted the importance of understanding that some people may not have noticed the ways that their own distress is affecting their behavior. "Dealing with humans is not an easy job," she added.
Munn and Glenn also presented a session that went deeper into other strategies they have developed for KCLS staff, Promoting Whole Health: Nurturing Staff's Mental, Emotional, and Physical Wellbeing, which is available to conference attendees on-demand. Sharing resources like these, Glenn said, has helped "take care of the people who are always taking care."