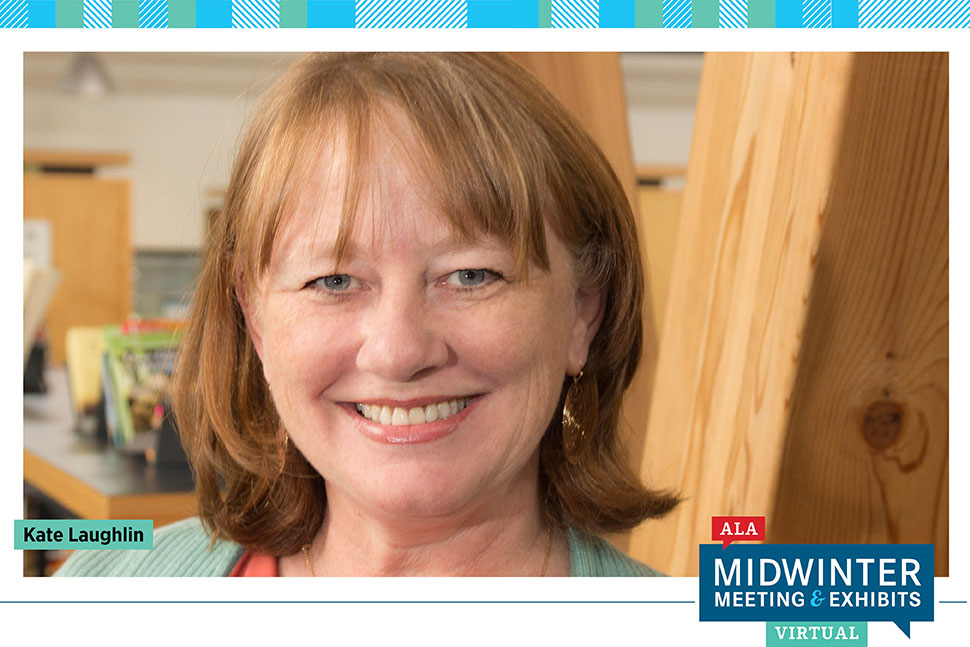 Librarians from small and rural libraries across the United States gathered on Saturday at ALA Midwinter Virtual 2021 to discuss past, present, and future challenges—and to no one's surprise, the COVID-19 pandemic dominated the conversation.
In "Small and Rural Libraries: A Candid Discussion," Kathy Zappitello, executive director of Conneaut (Ohio) Public Library and president of the Association of Small and Rural Libraries (ARSL); Bailee Hutchinson, branch manager at Altus (Okla.) Public Library and ARSL vice-president; Jennifer Pearson, director of Marshall County (Tenn.) Memorial Library and ARSL past-president; and Kate Laughlin, ARSL executive director, shared concerns and hopes for their libraries and the profession.
Zappitello began by acknowledging the toll that the pandemic has taken on her and her staff. "I feel so overwhelmed," she said, adding that while libraries often work on trauma-informed care for patrons, we must take time to focus on personal well-being too.
"The stress we are under now will manifest itself as trauma later," she said. "We have to keep mental health in check and look out for each other."
Pearson echoed Zappitello's thoughts, going on to blame lack of pandemic information at the local government level for exacerbating stress.
"In Tennessee, when this first happened, we didn't have any clarity about what we were supposed to do," she said. She added that she had almost no information or support from local government, and the little she did receive was confusing.
All four panelists said that combatting misinformation about the pandemic from local officials and the public is an ongoing problem.
"I live dead center in misinformation land," said Pearson. There is no mask mandate in her community, which means patrons don't have to wear them in the library, she said. Laughlin, meanwhile, said that she does have one in place for her staff, and that having staff wear masks has led library patrons to don them as well.
That said, there are patrons who refuse to wear masks in the library, Laughlin said. When asked if she tells these people to mask up, Laughlin said she does not. "I'm not paid enough to enforce it," she said.
The librarians also said that burnout is common.
"When this started, we were in such a rush to provide [online] services," Hutchinson said. "We were doing storytimes daily. I got burned out." To alleviate it, she started going outside daily, taking breaks, and turning off the computer when needed.
Pearson praised her staff for stepping up for the community and risking their own mental health.
"My staff turned on a dime," she said. "It was amazing to see them work and adapt. Instead of turning [the pandemic] into something negative, they said, 'How can we make sure people know that we're still here for them?'"
Hutchinson agreed, noting that the pandemic has provided a way to increase the library's exposure and outreach. "We have to reach out to the community to see what piece of joy we can bring to them to show we're still here," she said.
The panelists asked program attendees to share some of the new services that their libraries have been offering during the pandemic. Responses included a librarian doing readers' advisory and distributing free books to kids at a food pantry, as well as a librarian livestreaming shelves of books to replicate the browsing experience for patrons.
"Remember, we're all in this together," Pearson said. "Keep talking to each other. There is a light at the end of the tunnel."