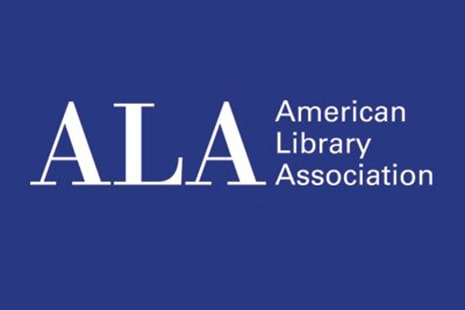 American Library Association (ALA) President Julius C. Jefferson Jr. called the third ALA Council meeting at the 2021 Annual Conference and Exhibition Virtual to order at 9:07 a.m. on June 29.
Memorials were read for John T. Ma (M#9), Vartan Gregorian (M#10), Kathie Coblentz (M#11), Henrietta M. Smith (M#12), Cheryl McCarthy (M#13), Eleanor "Penny" Brome (M#14), Latanya N. Jenkins (M#15), Anita Schiller (M#16), Xiaoqiu Li (M#17), Bernadette Storck (M#18), William C. Robinson (M#19), Margaret R. Myers (M#20), Michele Leber (M#21), Leonard Kniffel (M#22), William G. Asp (M#23), Regina U. Minudri (M#24), and Rita Joyce Williams Jones (M#25).
Tributes were offered to former Association of College and Research Libraries Executive Director Mary Ellen Davis (T#6); Gwendolyn Prellwitz, former assistant director for recruitment and retention in the Office for Diversity, Literacy, and Outreach Services (T#7), and Carrie Russell, retiring director in ALA's Public Policy and Advocacy Office (T#8).
ALA Treasurer Maggie Farrell presented the treasurer's report (CD#13.2), including the FY2022 draft budget update. A motion to approve annual estimates of income of $73,068,000 for FY2022 (CD#13.3) passed. Farrell and Andrew Pace, cochairs of the ALA Operating Agreement Work Group, provided an update (CD#40.1).
Ann Ewbank, chair of the Constitution and Bylaws Committee, presented that committee's report (CD#25–25.1), along with a motion for a constitutional amendment regarding electronic Council and membership meetings and voting; the motion passed.
Stephen L. Matthews, chair of the Committee on Professional Ethics (COPE), presented the COPE report (CD#24.1–24.2) as well as a motion to add a ninth principle to the ALA Code of Ethics. The motion passed unanimously.
Intellectual Freedom Committee (IFC) Chair Martin Garnar gave an update on the activities of IFC and its privacy subcommittee (CD#19.4), plus several action items (CD#19.5–19.7). IFC's Intellectual Freedom and Social Justice Working Group included an information report (CD#19.6) on radical empathy as a replacement for neutrality in libraries. An IFC and International Relations Committee (IRC) resolution on US enterprises' abridgement of free speech passed. An IFC and Committee on Legislation (COL) resolution in support of open educational resources passed unanimously.
COL Chair Joseph A. Thompson Jr. presented that committee's report highlights (CD#20.3), including success with the American Rescue Plan Act, the COVID-19 spending bill that contained the largest ever direct and indirect funding for libraries approved by Congress.
IRC Chair Ismail Abdullahi gave that committee's report (CD#18.1). This year's Annual Conference had 239 international attendees from 32 countries. The International Federation of Library Associations and Institutions will hold a virtual conference August 17–19. ALA's Disaster Relief Fund sent $5,000 to assist in rebuilding University of Cape Town's Jagger Library, which was destroyed by a wildfire April 19.
Head Teller Matt Beckstrom gave the tellers report on the Committee on Committees (COC) and Planning and Budget Assemblies (PBA) election results. Elected to serve 2021–2022 COC terms are Oscar Baeza, Regina Beard, K. C. Boyd, and Binh P. Le. Elected to 2021–2023 terms on PBA are Sharrese C. Castillo, Jos N. Holman, and Patricia "Trish" Hull, and PBA councilors-at-large are Alanna Aiko Moore and Edward Sanchez.
Barbara Stripling, president of the Freedom to Read Foundation (FTRF), updated Council on FTRF's recent activities (CD#22.1), including recent Supreme Court decisions, pending litigation, and civil liberties advocacy. The theme for Banned Books Week will be "Books Unite Us, Censorship Divides Us," and author Jason Reynolds will be the week's first honorary chair.
ALA Executive Board member Maria McCauley presented guidance to libraries in support of patron privacy as it relates to contact tracing (CD#49).
Minnesota Chapter Councilor Hannah Buckland proposed a resolution on greater transparency in the Library of Congress subject heading revision process (CD#55); the motion was defeated. Councilor-at-Large Roberto Delgadillo proposed a resolution on replacing the LC subject heading "illegal aliens" without further delay (CD#56). A motion to refer the resolution to COL for recommendations to be given at the January 2022 Council meeting passed.
Jefferson thanked retiring councilors and Executive Board members (CD#48).
ALA Executive Director Tracie D. Hall invited councilors to LibLearnX Council meetings January 20 and 21, 2022. Hall reported that attendance at ALA's 2021 Annual Conference was 9,133, against a goal of 9,100.
Jefferson adjourned the meeting at 12:10 p.m.