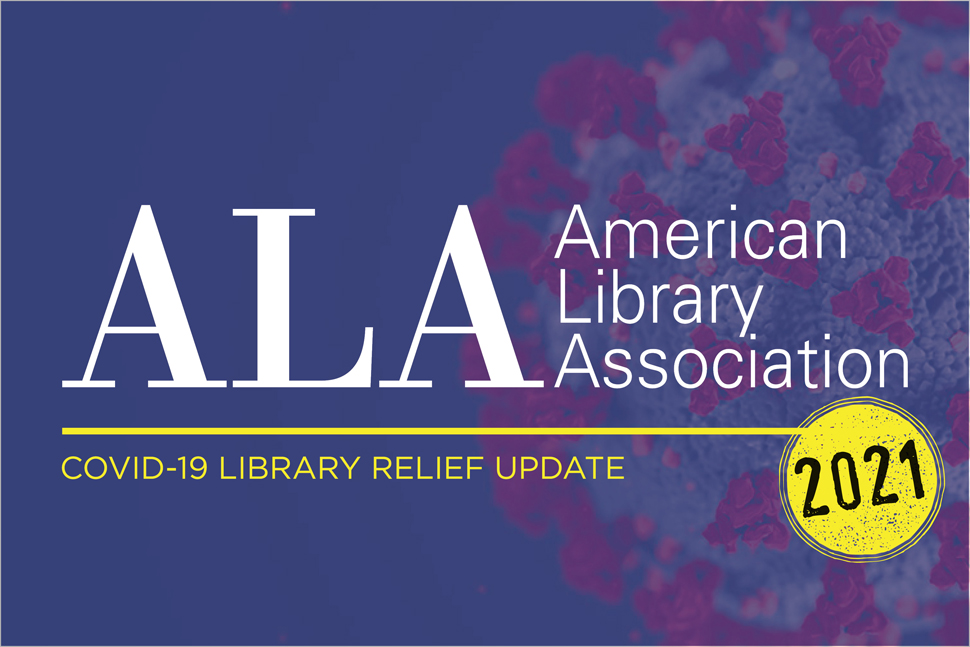 When President Biden signed into law the $1.9 trillion American Rescue Plan Act (ARPA) of 2021 on March 11, the Institute of Museum and Library Services (IMLS) received $200 million, the largest single increase in the agency's 25-year history. The funding package also provides billions of dollars for academic, public, and school library-eligible programs, including the Emergency Education Connectivity Fund through the federal E-Rate program.
Of the $200 million for IMLS, $178 million is allocated for the Library Services and Technology Act and will go to state library administrative agencies on a population-based formula. IMLS announced state allotments for ARPA funding in a March 11 press release. Because there is a $2 million state minimum, every state will receive a significant infusion of funding. As with last year's CARES Act funding, state library agencies have discretion to determine how the funds will be spent.
In addition to IMLS funding, ARPA also includes nearly $7.2 billion for an Emergency Education Connectivity Fund through the Federal Communications Commission's (FCC) E-Rate program. Participating libraries will receive 100% reimbursement for the cost of hotspots and other Wi-Fi-capable devices such as modems, routers, laptops, and tablets. ALA will provide input during the rulemaking process for the new program, which must be developed by the FCC within 60 days of the bill's passage.
Of the additional billions of dollars in library-eligible funding that the rescue legislation provides, $135 million each is earmarked for the National Endowments for the Arts and Humanities and more than $360 billion will go to state, local, and tribal governments.
To receive a portion of the billions of dollars in library-eligible funding outside of IMLS, libraries—academic, public, school, and others—must advocate at the state and local level. Partnering with local governments, school administrators, and other community service organizations will be key to securing ARPA funding. ALA will explore opportunities for libraries of all kinds to leverage these resources and provide guidance for members on how to tap into those funds through updates on ALA's American Rescue Plan Act web page.
Libraries' inclusion in ARPA indicates that many in Congress are taking note of them, but more work is still to be done. When the legislation was on the Senate floor, several senators questioned the connection between libraries and COVID-19, and there were efforts to strike libraries from the bill. This illustrates that many legislators are not informed about the extent to which libraries help their communities on a daily basis. Library advocates—patrons, library workers, ALA staff, and others—need to educate decision makers at every level of government.
ALA's Public Policy and Advocacy Office (PPAO) will use this momentum throughout the 117th US Congress to emphasize the importance of libraries in state, city, and congressional districts. PPAO offers a way for everyone to advocate, at whatever level of action they choose, whether it's a click, a call, or a (COVID-safe) handshake. The office even has how-to resources on hosting a virtual tour of your library and reaching out to local media.
While we celebrate the historic gains for libraries in ARPA, ALA is turning our focus to other opportunities for libraries:
To participate in efforts to make library history again, join ALA's advocacy network. Our goal is to provide an entry point for everyone to advocate for libraries.