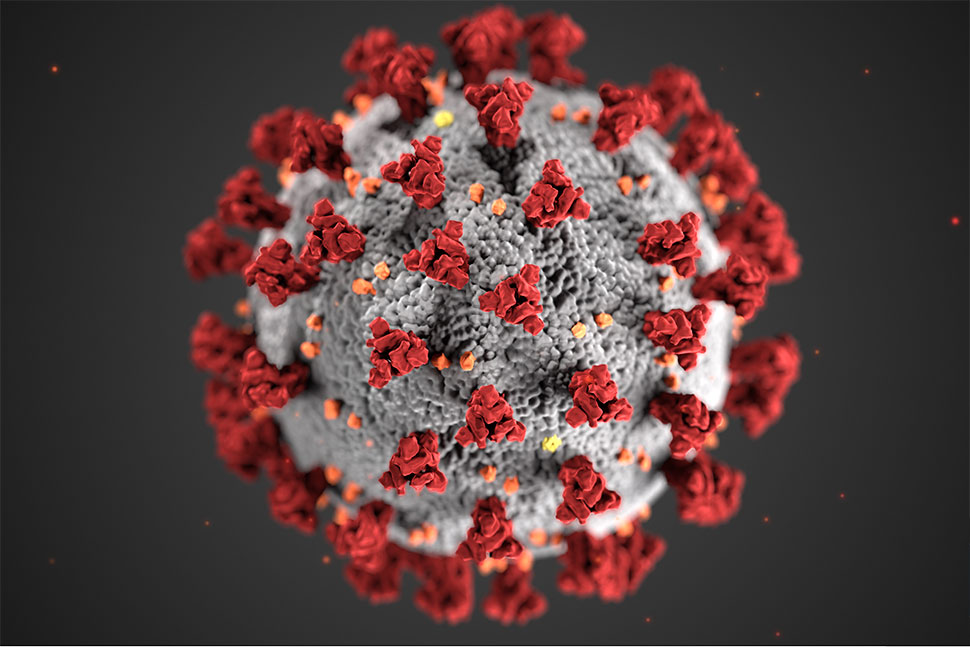 The coronavirus known as COVID-19 began spreading across the globe in December 2019, and has now been detected in 18 states across the US (at press time). Its rapid proliferation and the protracted timeline needed to develop a vaccine have led to public concern and questions, which librarians across the country are working to address.
"We're really being proactive," says Lisa G. Rosenblum, executive director of King County (Wash.) Library System (KCLS), which has 50 branches spread over 2,300 square miles, and includes 18 school districts. Washington has reported 39 cases and 10 deaths as of March 5, with one recovery, so educating the public and assuaging fears has been critical.
"We're information gatekeepers, so this hits us on a personal level," Rosenblum says. "We're creating a web page that gives facts about the virus. And if something comes up on our social networks, we'll direct people to our website," which also includes links to local and county health resources.
In Arlington Heights, Illinois, which has seen two of the state's four diagnosed cases, Mary Hastings, director of communications and marketing for Arlington Heights Memorial Library (AHML), is relying in part on a three-level pandemic response plan that was recently updated. "Although the CDC [Centers for Disease Control and Prevention] has not yet defined COVID-19 as a pandemic, we're taking cues from that to be prepared," says Hastings, whose library includes a main library, a senior center reading room, and a bookmobile. AHML is also doing community outreach service checks at local senior centers and health care sites and updating its online resources. "Our website [has] reliable sources of information, such as the CDC, [Cook] County Health Department, and Illinois Department of Public Health," Hastings says. AHML is also using online channels to encourage simple prevention measures, such as frequent hand washing, staying home when sick, and covering coughs and sneezes.
Branch and guest cleanliness are also key. "We've asked our janitorial services to do a higher level of cleaning in all of our libraries," Rosenblum says. "We're encouraging people to wipe down keyboards, and we're providing wipes [and hand sanitizers]. We also strongly encourage people who aren't feeling well to not come into work."
Hastings says her library has also heightened its disinfection routine and is placing new stations containing hand-sanitizing gel, tissues, and gloves throughout the library. Staff illness is also being considered. "We've determined the minimum amount of staff necessary for certain operations to be up and running, and that's all part of our crisis planning," she says, adding, "We're currently considering how we may have to modify [our sick leave policy], if needed."
Unfortunately, misinformation is also a problem. Rosenblum says she's had one racially motivated complaint, which she was quick to refute. KCLS's website says, in part, "It is important to remember that [COVID-19] is not connected to race, ethnicity, or nationality. Stigma will not help fight the illness."
That sentiment is echoed by the Chinese American Librarians Association (CALA). CALA President Fu Zhuo said in a March 5 email, "Like all American people, we are very concerned about the danger of the virus and also care about the loss of precious human lives everywhere. While monitoring the COVID-19 situation on a daily basis, we noticed that bigotry against Asian or Chinese people is on the rise. The coronavirus is the enemy of all mankind. The enemy is not Chinese or Asian people. The Chinese American Librarians Association is firmly against any types of prejudices, especially in this critical moment of fighting the COVID-19."
Rosenblum says that fighting misinformation with accurate information is a library's purpose. "Sometimes," she says, "when we have these crises, it's a way to remind the public about what libraries have always done best, which is to share accurate information."
The American Library Association has compiled a Pandemic Preparedness resource page. Additional resources include:
Updated March 5 to add statement from Fu Zhuo.
Update, March 9: As of March 6, King County (Wash.) Library System has canceled events that are regularly attended by 10 or more people, through March 31, and Seattle Public Library has canceled all programs, events, meeting room bookings, outreach activities, and bookmobile services through March 31.