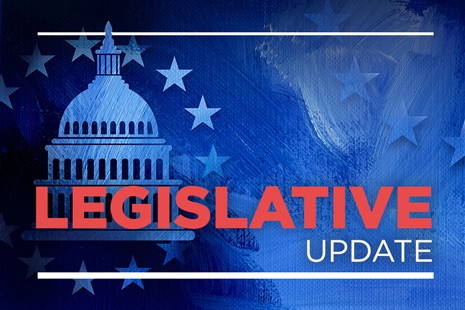 On March 15, President Biden signed the $1.5 trillion fiscal year 2022 funding package, bringing the annual appropriations cycle—which had been on pause since October 1—to a disappointing close.
Why was this disappointing for libraries? The final budget agreement between the administration and US House and Senate leadership unfortunately resulted in funding significantly below levels originally proposed by Congress. (See ALA's FY2022 federal funding for libraries chart.) This was the case not only for many library programs but for most other domestic programs as well.
The Library Services and Technology Act (LSTA), the only dedicated source of federal support for libraries, received level funding at $197.4 million. Department of Education funding was a mixed bag, with limited or no increases for programs that libraries are eligible to participate in.
The Innovative Approaches to Literacy (IAL) program received a $1 million increase, upping the program to $29 million, a letdown compared with the $31 million in the House bill and $34 million passed in the Senate.
The Comprehensive Literacy State Development grants received level funding. Increases for other library-eligible programs were well below recommended levels by House and the Senate Democrats, including the Student Support and Academic Enrichment program (Title IV, Part A of the Every Student Succeeds Act).
After the administration releases its FY2023 budget proposal on March 28, Congress will turn to their respective spending proposals.
As library advocates approach a new year of work, the disheartening end to the long FY2022 appropriations cycle holds important lessons. A White House sympathetic to education does not guarantee robust funding for libraries. While there is no existential threat to the Institute of Museum and Library Services (IMLS) as there was in 2017–2020, we face an even more deeply divided Congress, with attention currently focused on international priorities. With inflation rates hovering at more than 7%, level funding is essentially a decrease.
"[This is] a wake-up call for library advocates," said ALA President Patricia "Patty" M. Wong in a March 14 statement. "We can't rest on past success, and we will have to work even harder to make our case in this competitive political climate."
As the nation emerges from the initial throes of the pandemic, the new political environment calls for a renewed commitment to year-round advocacy with the long term in sight.
ALA will soon launch its FY2023 #FundLibraries campaign with the release of "Dear Appropriator" letters in support of LSTA and IAL. Each year, ALA's Public Policy and Advocacy Office works with congressional staff to produce and circulate these letters addressed to members of the House and Senate Appropriations Committees. The circulation of the Dear Appropriator letters marks the first and most influential nationwide advocacy action on the federal budget in any given year. Champions of many interest groups will do the same, which means there's a lot of competition for a lot of good causes―and no margin for complacency. It is our task to ensure our federal leaders sign these letters. Find the Dear Appropriator letter signing histories of your representative and senators at ala.org/fundlibraries.
National Library Week, April 3–9, offers a natural opportunity for a touch point with your elected officials. Use the opportunity to remind them that libraries make a difference and need funding to continue serving their communities. The Take Action for Libraries Day webpage provides a range of actions you can take—and tools you can use—to advocate for federal funding for libraries.
Stay tuned to ALA social media channels for the kickoff of ALA's FY2023 #FundLibraries campaign.