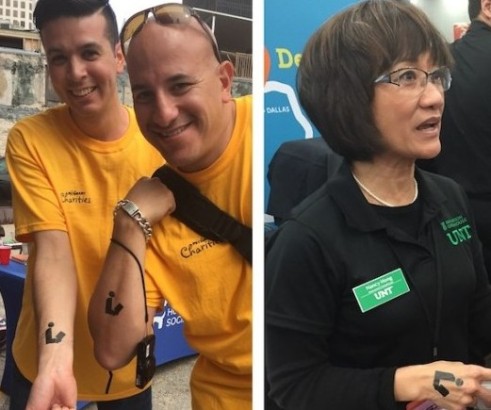 Monday—the start of Day Four and my last day at SXSW—was a struggle. After three days of walking and meeting and talking and listening and playing—and walking some more—I'm starting to wear a little around the edges. This has been great, mind-buzzing fun, but as they say, all good things come to an end.
But I'm getting ahead of myself.
I had breakfast at the modern marvel that is the Lamar Whole Foods (no kidding, the flagship store is an awe-inspiring stop for out-of-towners) and then started my day with a bunch of my favorite people: librarians! The meet-up welcomed librarians and librarian-friendly technologists from across the globe, and the discussions ranged from interactive art installations in New York to social media strategies for libraries to the differences between library and tech cultures.
One friend joked that it's easy to talk to other librarians because we already know we're socially awkward. And while there's a kernel of truth, the real reason is because we librarians just love to share with others. In fact, our conversations ran so long that the facilitator had to kick us out—well, gently remind us multiple times—when the meet-up's time was over.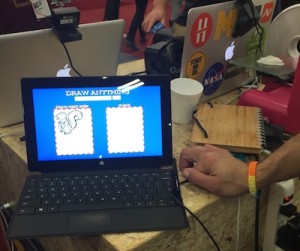 Oops.
Other highlights of the day included exploration of more tech on the exhibit floor. One of my favorites: Some very bright students at the University of Michigan developed a program that teaches people how to draw by using math to break down a picture's composition, stroke by stroke.
There was also an Iron Man simulator that made you feel as though you were flying and shooting like Iron Man himself, using Oculus Rift virtual reality technology and armbands that sensed your movement.
Another highlight: an engaging conversation with Maxine Williams, Facebook global director of diversity, and Van Jones, cofounder of Rebuild the Dream, on the movement to find tech talent in untapped places.
While many sessions bill themselves as a conversation, this truly was a conversation, as the bulk of the hourlong talk involved questions from the audience. Weaving in anecdotes and ideas, the two speakers discussed ideas on how to increase diversity in all stages of the technological pipeline, from interest to education to hiring to leadership.
Jones, who is working with low-opportunity youth striving to become high-skilled tech workers, highlighted educational initiatives, like Hackbright Academy in San Francisco and Flatiron School in New York, that are often outperforming their cohorts in the Ivy Leagues.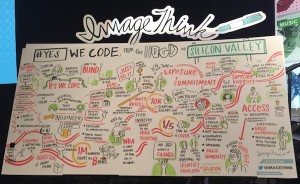 He also highlighted the value of hackathons, which not only pique interest in technology jobs among youth but also their parents. Jones said hackathons highlight talent that's being wasted and also on the problems that others in, say, Silicon Valley haven't thought about.
For example, at one hackathon, Jones said, a girl in foster care mentioned inconsistent—and often horrible—selection of donated clothes that foster children often have to wear. She had the idea to create an app in which people could browse donated clothes.
Innovative ideas like these come from diversity, said Jones and Williams.
"Our networks are too homogeneous," said Jones, stating that government and educational institutions with a focus on job training—like community colleges—are likely partners to help bridge the gap and increase diversity in the tech world.
And this is where libraries can (and do) play a key role: as a place for collaboration and starter education for job-preparedness.
I head back home Tuesday, with a mind full of ideas and inspiration. This was an invaluable experience, a chance to not only spread the word about the amazing opportunities libraries offer the public and tech sectors but also an opportunity for librarians to learn more too.
Although all good conferences come to an end, this is just the start of something great.