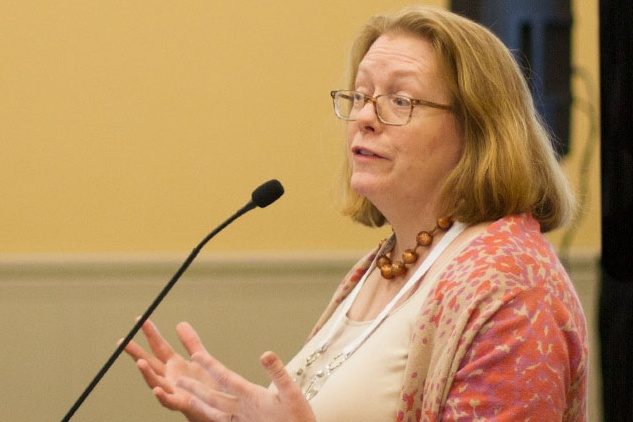 Stress can have detrimental effects on early childhood brain development, but some libraries are taking steps to help prevent it. At "Toxic Stress, Early Brain Development, and What Libraries Can Do to Support Young Children Experiencing Adverse Childhood Conditions," a program held Sunday at the American Library Association's 2020 Midwinter Meeting & Exhibits in Philadelphia, librarians from Brooklyn (N.Y.) Public Library (BPL) and a research scientist from the University of Oregon shared the stats and programming they have developed to engage children and caregivers.
Tyson Barker, of the University of Oregon in Eugene's psychology department, detailed how the human brain develops over the course of a lifetime. The brain changes the most during early childhood, and adverse experiences and stressors can hinder development, he said. He highlighted the importance of creating positive spaces in which children can be introduced to new activities and stimulation.
"If you teach new skills, then you change the brain," he said. Luckily, he added, librarians have the tools they need to affect change: "You already use neuroscience in your practice."
Rachel Payne, coordinator of early childhood services at BPL, and Revere Joyce and Maribel Nunez, early literacy outreach associates at BPL, shared details about Brainy Babies, a BPL program funded by a grant from Robin Hood, a New York-based nonprofit that fights poverty. The programs held at BPL's Brownsville and Bushwick branch libraries feature story times, singalongs, and other activities designed to encourage brain development, social-emotional skills, pre-reading skills, and early-learning practices in kids. The program also offers opportunities for parents and caregivers to connect with their kids; learn about community resources; hear from expert guest speakers like doulas, nutritionists, yoga teachers, and music and speech therapists; and connect with peer-support networks.
Involving the parents in the programming and letting them know librarians are there to help, Nunez stressed. "You have to be careful when creating for children and parents. You have to meet the parents where they are," she said. "[Ask them:] What would you like to see at the library? What would you like to do with your kids?"
Encouraging parents and caregivers to get involved in the activities is also crucial to helping them develop bonds with their kids, she said: "It's important to show parents that their kids don't care if their singing voices aren't the best—they just want to hear their voices."