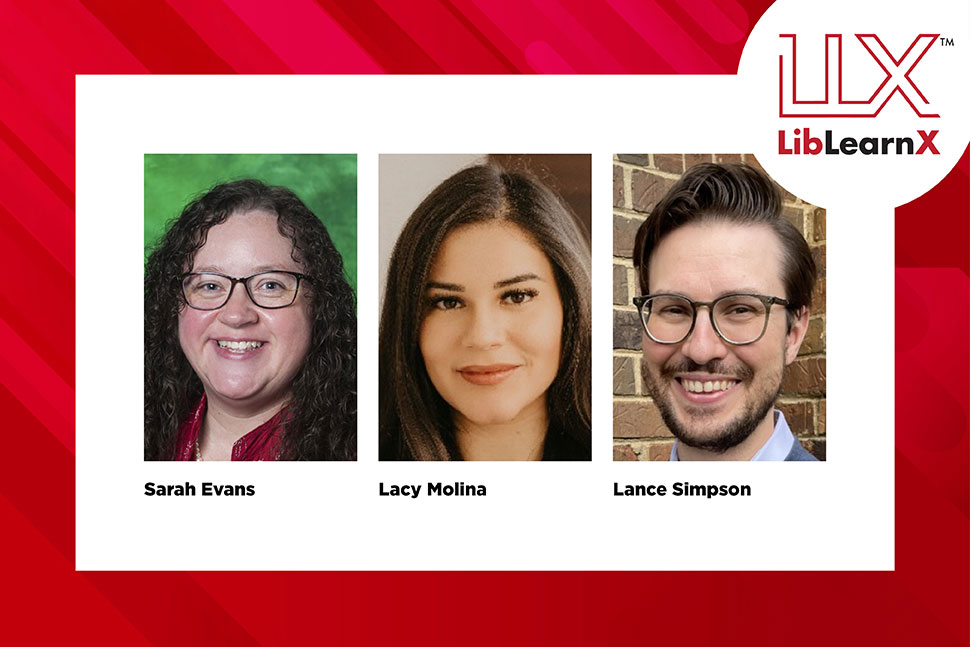 When the COVID-19 pandemic led to school closings and a shift to remote learning, Sarah Evans, assistant professor at University of North Texas (UNT) in Denton, and Lance Simpson, research and instructional services librarian at University of Alabama in Tuscaloosa, knew that more needed to be done to reach rural residents. "A lot of folks in rural areas were being cut off or cut out of this setup," Simpson notes. So they turned to a medium they knew was effective for connecting with these communities: radio.
In "Raise Up Radio: Connecting Families, Libraries, and Radio for Educational Equity," a January 23 session at the American Library Association's LibLearnX virtual conference, Evans and Simpson, along with Lacy Molina, a UNT student and project assistant, shared details about the early stages of the Raise Up Radio project. The initiative aims to address some of the educational inequities faced by residents of rural areas, with a particular focus on STEM education.
One of the project's guiding principles is connected learning: connecting community members, libraries, and other organizations in a participatory process where families don't just engage with the content created by libraries but also help build programs themselves. "People can feel connected to each other and activities through the library and through listening," says Evans.
Pottsboro (Tex.) Public Library and Tuscaloosa (Ala.) Public Library are the two systems that make up the pilot cohort. These and future cohort libraries will be provided with equipment for creating radio programming along with STEM kits for families who participate—including radios for those who may not have one at home. One potential programming idea, for example, is focused on water quality issues and providing simple water testing kits that families can use at home.
The goal is to have families help design the programs and complete exercises either during or just after radio broadcasts to establish a sense of shared participation. Programs will also be released as podcasts. Another participatory element of the project, Molina notes, is defining what STEM and STEM activities mean for different areas and different generations. "One region can be vastly different from another," she says, and community input should inform the way each library designs content for the programs.
The project team has also organized an advisory board with education, radio, and outreach experts to assist libraries in developing their programming. In the future, Raise Up Radio hopes to provide a toolkit and organize a community of practice where libraries can share their experiences.
Reconnection is a core goal of the project, and radio is a central tool in many rural places. "We want to bring community frameworks that are already there and connect them with the library," Simpson says. "Folks in the area will be able to hear the voices of their communities over the radio—the voices of their kids and families that are a part of this."