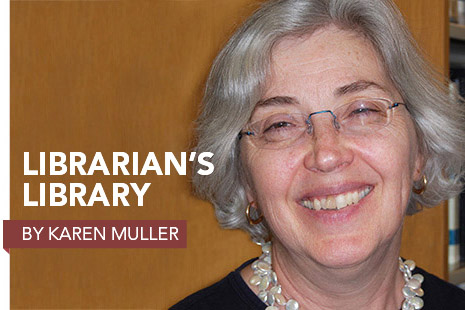 In December 2014, the New Jersey State Library predicted "5 Public Library Marketing Trends to Expect in 2015." One is "visual storytelling." We've seen the rise of this in social media and online news. Do we even read the story now if there is no accompanying picture? But it is the story that is important. Aesop used fables to teach a particular character trait; similar stories are used today to help children learn how the world works. Myths explained physical phenomena in the absence of scientific knowledge. Television dramas entertain, and human interest stories can compel us to make charitable contributions.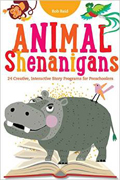 In libraries, we associate storytelling with children's services. In Animal Shenanigans: Twenty-four Creative, Interactive Story Programs for Preschoolers, an array of four-legged, no-legged, winged, scaled, and feathered friends unleash curiosity and learning. Using a combination of high-quality picture books, fingerplays, movement activities, songs, and games, these ready-to-use, mix-and-match lesson plans focus on universal themes such as family, friendship, and school. While designed for preschoolers, the plans can be adapted for children in the primary grades.
ALA Editions, 2015, 248 P. $50. 978-0-8389-1271-3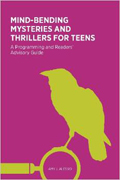 Librarians serving teens can benefit from guides such as Amy J. Alessio's Mind-Bending Mysteries and Thrillers for Teens: A Programming and Readers' Advisory Guide. More than a readers' advisory, this guide includes programming ideas, puzzles, a mystery dinner script, marketing tips, and booktalk suggestions.
ALA Editions, 2014, 152 P. $52. 978-0-8389-1204-1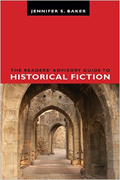 Historical fiction remains a popular genre for adult readers. The Readers' Advisory Guide to Historical Fiction gives an overview of historical fiction's roots, highlighting foundational classics, and explores the genre in terms of its scope and style. In addition to providing ways to analyze what appeals to the individual reader in order to make future reading selections, it includes lists of recommendations, along with additional print and online resources.
ALA Editions, 2014, 352 P. $49. 978-0-8389-1165-5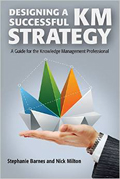 Stories and storytelling have a larger role in our professional lives that form the basis for programming and readers' advisory services. Stories are one way in which implicit knowledge is transferred. Capturing that knowledge and structuring it to be leveraged for organizational learning is part and parcel of knowledge management. Designing a Successful KM Strategy: A Guide for the Knowledge Management Professional is written for the KM professional in a business setting. Elements of the overall strategy, which includes understanding the strategically important organizational activities and the knowledge areas that support them, engaging the stakeholders, and incorporating change management principles, are applicable to any organization building an intranet or restructuring a website for service delivery.
Information Today, 2015, 224 P. $59.50. 978-1-57387-510-3 (Also available as an ebook.)
We also tell stories to persuade or form the basis for advocacy. In Story Smart: Using the Science of Story to Persuade, Influence, Inspire, and Teach, Kendall Haven analyzes what makes an effective story. Haven uses principles of neuroscience behind persuasion and influence to help explain how stories inspire, enlighten, or educate. He also provides the eight essential elements of a story—characters, traits, struggles, etc.—as well as "story snares" to avoid.
Libraries Unlimited, 2014, 174 P. $40. 978-1-61069-811-5 (Also available as an ebook.)
A particularly modern form of story is the Technology, Entertainment, Design (TED) talk. Most of us may never deliver one, but the keys to what makes a good TED talk are explained in How to Deliver a TED Talk: Secrets of the World's Most Inspiring Presentations. The elements—content, delivery, and design—form the core of the book, as well as parts that can be used to convince your board to adopt a new program, to sell your budget, to inspire volunteers, or to calm the preschoolers at story time. What makes a TED talk good is that its idea is presented in a story that's worth telling.
McGraw-Hill, 2013, 208 P. $22. 978-0-07183-159-8
Finally, we have John Palfrey's BiblioTech: Why Libraries Matter More Than Ever in the Age of Google. Formerly a law professor, then founding chairman of the Digital Public Library of America, and now head of school at Phillips Academy in Andover, Massachusetts, Palfrey uses stories to demonstrate the importance of information in our 21st-century world. He argues for the crucial role libraries play in ensuring that information remains available and that they must meet their communities needs now and in the future.
Basic Books, 2015, 240 P. $26.99. 978-0-465-04299-9