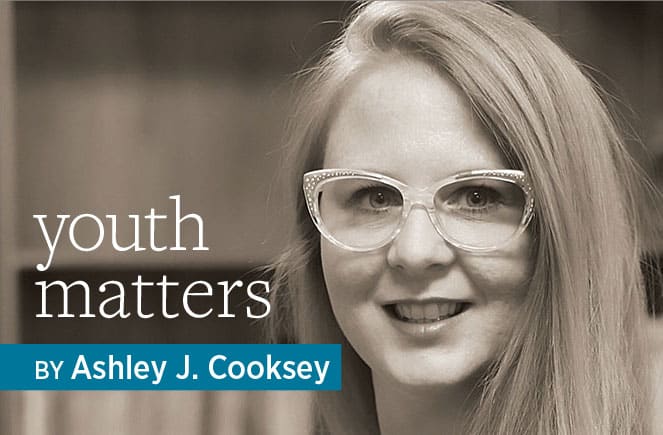 When school librarians hear the word "collaboration," their minds may immediately drift to a meeting room with a small group of educators, calendars in hand, planning a multifaceted research project complete with product examples, presentation dates, and ideas for a new Pinterest board. But collaboration doesn't always happen that way.
Sometimes collaboration is accidental. I've had lessons that just happened to coordinate with the curriculum. For instance, our library at West Magnet Elementary in Batesville, Arkansas, was able to give students a "virtual field trip" via live stream to see President Barack Obama answering questions at DC Public Library's Anacostia branch. Our 4th graders were studying the branches of government and we were in the midst of celebrating National Library Month—it just worked.
And sometimes collaboration happens outside of our libraries.
Our district's school librarians encourage students and families to use Batesville's public library, Independence County Library, for their reading needs during the school year and summer months. With a new director recently installed at the public library, it seemed like a good time to increase our advocacy and explore a school–public partnership. We decided to meet as a group—all six of our district's school librarians, the public library director, two public library employees, and one public library board member—during the summer to get to know one another, establish goals, and share ideas for how we could copresent events.
In September, the school library joined forces with our public library for National Library Card Sign-Up Month. The public library was already celebrating with its own giveaways, but I was itching to get an event started. We decided on a games-themed celebration, "Fall for Books Fun Fest for Kids," which was held in a small park across from the public library.
Using coordinated events and promotions to develop relationships with other libraries can help you reach young readers.
The concept was that children would receive a punch card upon arrival and get punches for participating in five games: ring toss, a water gun game, ladderball, washer toss, and bowling. After cards were completed, kids would receive a goody bag. The public library provided the punch cards, prizes, and a few items for the games. The school library provided the remaining items for games and a Kindle Fire to raffle during the festival.
When children claimed their goody bags, they had to visit a table where, strategically, a public librarian was stationed with library card registration forms. She was able to talk with every person who visited the festival to ask if he or she had a library card, used the library, and were aware of the services the library provided, such as ebooks, free internet access, and author visits.
Even for our small community, approximately 55 adults and 60 children visited the festival. Ten children signed up for a library card, as well as two adults. There were also 13 new registrations for ebook usage. The festival was scheduled for two hours on a Saturday morning to maximize attendance among our audience.
We were excited that the first outside-the-box collaboration was so successful, and we hope to continue and grow similar events in the following years. Many attendees said they would like to see a community event to kick off summer reading. Students remarked that they had seen us school librarians before "at that other library." Parents and children see the value of the public library in establishing a reading community but are also making the connection between school libraries and public libraries.
Partnerships aren't restricted to the four walls of your school or library building. Using coordinated events and promotions to develop relationships with other libraries—even academic or special libraries—can help you reach young readers and achieve common objectives.