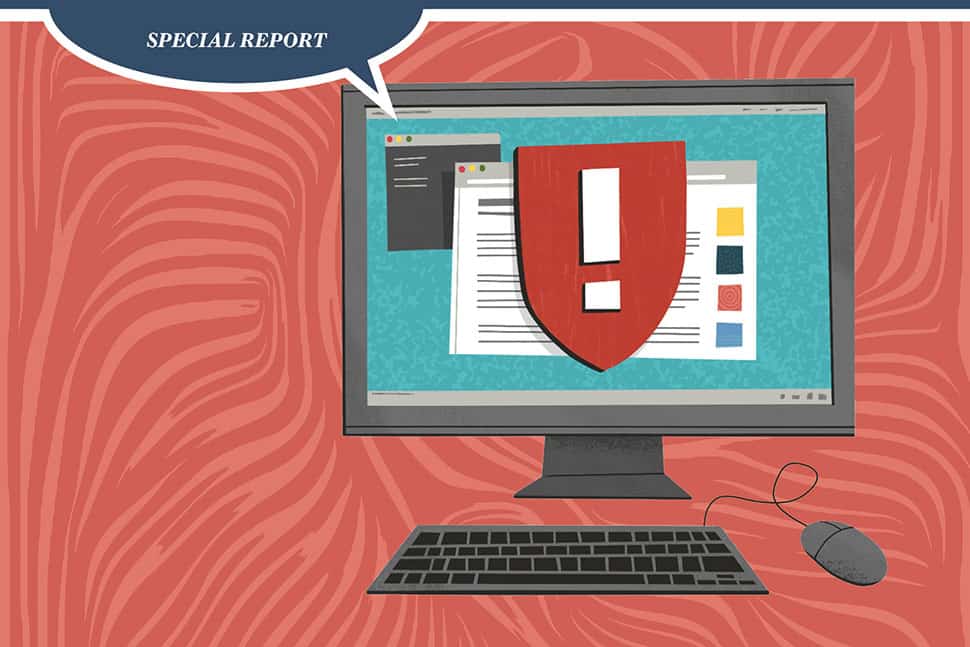 In June, Albuquerque and Bernalillo County (N.Mex.) Library System hosted its first-ever drag queen storytime. Dozens of children and their families gathered at the Main Library for a morning of literary entertainment designed to promote tolerance and mark Pride Month—even as a small group of protesters convened outside.
The Albuquerque Journal's coverage of the event was headlined "Drag Queens Dazzle at Library Storytime," while enthusiastic parents voiced support on the library's Facebook page. Other Facebook commenters voiced opposition, sharing links to conservative websites and articles with headlines like "Parents Beware—Registered Sex Offenders Are Performing for Small Children at Drag Queen Story Hours in Public Libraries" (American Pastors Network).
The library didn't delete the Facebook comments, but it has taken steps to help patrons evaluate the quality of the information they see online and identify bias. Like many libraries, Albuquerque and Bernalillo County's library system is turning to a new generation of tech tools and pooling digital resources to teach media literacy.
Flagging, not censoring
NewsGuard is a web browser extension designed to literally red-flag problematic articles and blog posts like the one published by American Pastors Network, a faith-based organization.

Launched in 2018 by a team of professional journalists, NewsGuard was created with libraries and schools in mind. Evaluators use a set of nine journalistic standards to examine the credibility and transparency of thousands of websites and issue a rating and "nutrition label" for each one. For example, NewsGuard users who visit the website of the Albuquerque Journal, New Mexico's largest daily newspaper, will notice a green icon with a checkmark in the corner of the browser window that indicates the website adheres to NewsGuard's standards and has been deemed accurate and reliable. A red exclamation point icon indicates the opposite.
More than 200 libraries have installed NewsGuard on their public computers as a teaching device to promote media literacy. Richland Library in Columbia, South Carolina, was among the first, introducing the browser extension across its 14 branches this year.
"More and more people get their news online, with social media platforms being a go-to source for many users," says Chantal Wilson, the library's research and readers' advisory manager. "We thought installing NewsGuard might be one way to help customers identify sources of balanced news."
NewsGuard, with support from Microsoft as part of its Defending Democracy Program, is one of several browser extensions designed to combat misinformation. Such plug-ins offer both complementary and overlapping functionality. For instance, Trusted News, developed by start-up Factmata and available for Google Chrome, places stories on a spectrum ranging from "content looks good" to "content looks harmful." Trusted News also scans content for what it calls "special states," such as sexism and racism. FakerFact, available for Chrome and Firefox, analyzes articles based on six criteria—such as "journalism," "sensational," or "agenda-driven." The Media Bias Fact Check extension, available on Chrome and Firefox, focuses specifically on an outlet's relative level of bias, assigning one of nine rankings ranging from "left bias" to "right bias" to "conspiracy-pseudoscience" and "satire." And SurfSafe—available on Chrome, Firefox, and Opera—is designed to evaluate the authenticity of images.
Some patrons are skeptical of these services, questioning whether evaluators' biases or institutional pressure—such as outside investors—sway ratings. Andrew Lechlak, digital strategist at the Toledo Lucas County (Ohio) Public Library, says he faced similar pushback when his library first introduced the browser extension.

"The way we look at it, our materials are still going to be biased in some regard," he says. "We do the best that we can to present both sides of an argument, and we feel that NewsGuard hits that mark."

These types of browser extensions do not censor or filter content, Lechlak points out, but aim to connect users with high-quality information and context, "much like a librarian would with any reference question."

"Media literacy is gaining traction in the world of education, but most efforts focus on teaching those skills to children and teens, neglecting adults and seniors, who are actually more susceptible to misinformation," says Sarah Brandt, NewsGuard's vice president of news literacy outreach. "Librarians, particularly public librarians, play a critical role in connecting people of all ages to technology and information."
Where to verify
To help Albuquerque and Bernalillo County's library patrons check facts and spot misinformation online, Digital Services Manager Ben Ridout maintains an extensive list of reliable websites and online resources, available to the public on the library's website. Similar resource guides have popped up on other library websites in recent years, a response to the proliferation of misinformation since the 2016 presidential election.
"This started out as a small page that has slowly grown," Ridout says, adding that schools and students frequent the page. "I've tried to keep it very neutral. I've just aggregated information."
Frequent entries on librarians' lists of preferred tools include:
Promoting media literacy on- and offline
Reference Librarian Bonnie Brzozowski covers these fact-checking sites and more in the "Misinformation and Fake News" workshops she hosts at Corvallis–Benton County (Oreg.) Public Library. She sees in-person discussion—among library workers and patrons who may disagree—as a critical part of the digital conversation, particularly among those less adept with technology.
"I can tell that there's different views within the class, but everyone gets along," she says. "People want better information, and they feel overwhelmed."
Jeanette Jones, adult services librarian at Henderson (Nev.) Libraries, has led similar "Tackling Fake News" workshops in her community. Her curriculum focuses on the history of fake news and examines people's motivations for making and sharing fake news. She also delivers a series of "real or fake?" exercises.
"I find that the class starts out slow but, boy, when we start looking at the examples, and they are actually trying to determine which Facebook post is real and which isn't, it becomes extremely interesting," Jones says. "It really hits them how hard it can be to decipher what's fake and what's not."