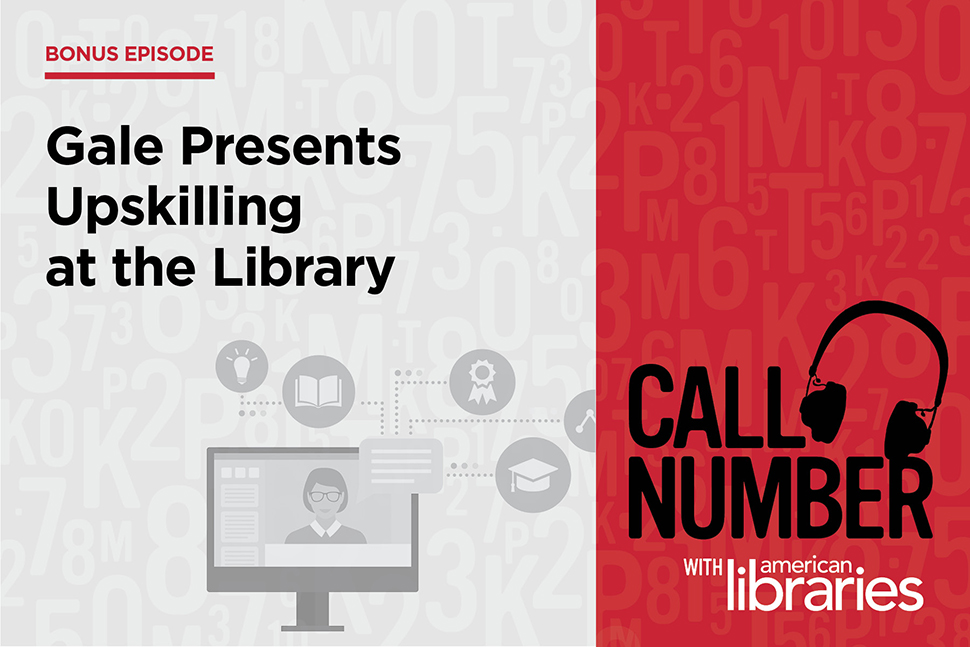 These days, with our busy schedules, it can be difficult to find ways to develop professional skills. That's why Gale has partnered with Udemy Business, a vast marketplace for online learning, to offer public libraries a program called Gale Presents: Udemy. The program is an online platform that provides instruction through more than 17,000 video-based courses for adults who want to boost their skills for a new job, expand their knowledge in a current profession, or just deepen a personal interest.
On this bonus episode of Call Number, host Diana Panuncial learns more about Gale Presents: Udemy from one of its instructors, Kyle Pew. Pew is a Microsoft-certified Trainer and a certified Microsoft Office Master Instructor, and he has been teaching and consulting for 20-plus years on various computer applications. He has facilitated courses that range from one-on-one interactions to large-scale groups of more than 100 participants, including live in-person classes, webinar-style classes, and live online multiweek courses.
If you have feedback for the podcast team, send us an email or call us at 312-280-4218. You can also follow us on Twitter or SoundCloud and leave a review on iTunes.