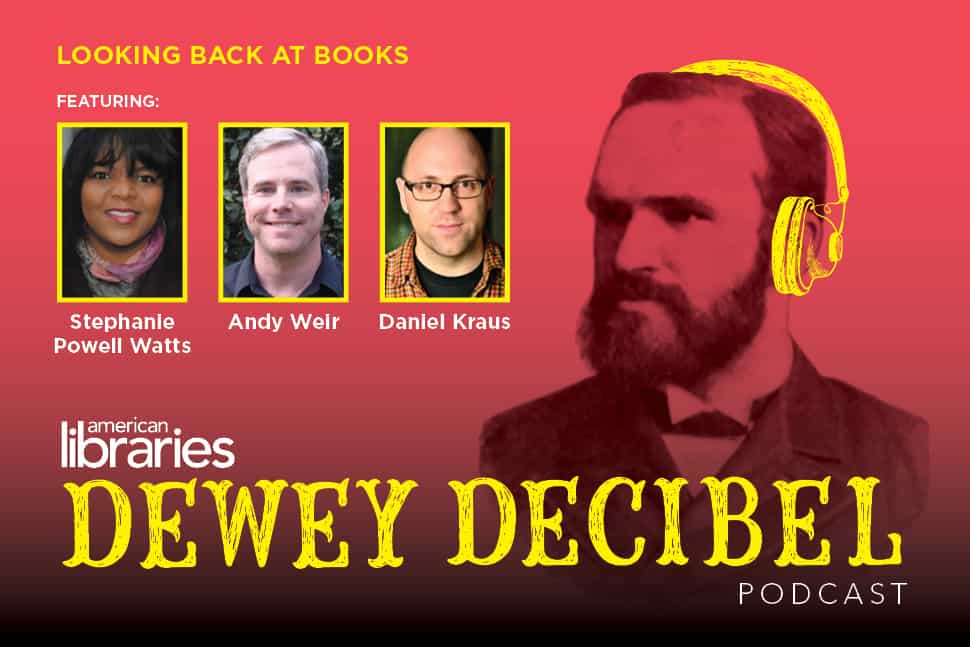 In Episode 21, Dewey Decibel looks back at some highlights from the book world in 2017.
First, American Libraries Associate Editor Terra Dankowski talks with author Stephanie Powell Watts in a conversation taped right after her book No One Is Coming to Save Us was announced by Sarah Jessica Parker as the first selection in ALA's Book Club Central.
Next, American Libraries Associate Editor and Dewey Decibel host Phil Morehart speaks with Andy Weir, author of The Martian, which was adapted into an Oscar-winning film. They talked in June at ALA's Annual Conference and Exhibition in Chicago about the process of adapting The Martian to the big screen and Weir's new book Artemis, which was released in November.
Finally, Morehart sat down with Booklist Books for Youth Editor Daniel Kraus to discuss Booklist's list of the 50 best young adult novels of all time.
If you have feedback for the Dewey Decibel team, email us at deweydecibel@ala.org. Tell us what you like, what you don't like, or what you'd like to see us cover. Follow us on Twitter and leave us a review on iTunes.