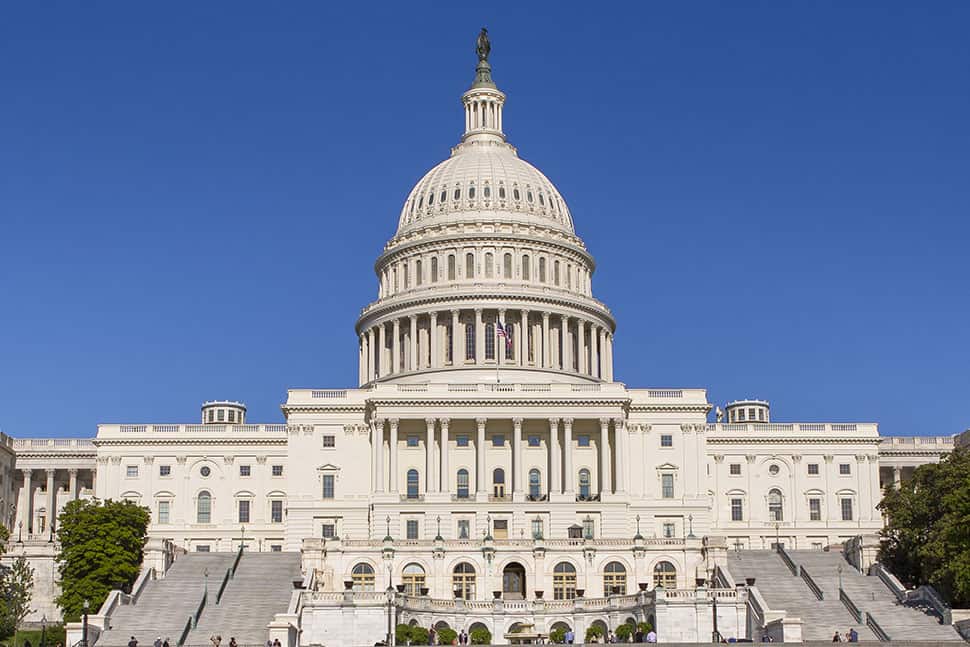 The Museum and Library Services Act, legislation to reauthorize the federal Institute of Museum and Library Services (IMLS), was introduced in both the Senate and House on September 28.
Sen. Jack Reed (D-R.I.) led the Senate version of the bill (S. 3530) with 11 cosponsors: Sens. Susan Collins (R-Maine), Kirsten Gillibrand (D-N.Y.), Lisa Murkowski (R-Alaska), Sheldon Whitehouse (D-R.I.), Elizabeth Warren (D-Mass.), Angus King (I-Maine), Doug Jones (D-Ala.), Tim Kaine (D-Va.), Maggie Hassan (D-N.H.), Richard Blumenthal (D-Conn.), and Bob Casey Jr. (D-Pa.).
Rep. Raúl Grijalva (D-Ariz.) introduced the House version (H.R. 6988) with a bipartisan group of representatives, including Reps. Will Hurd (R-Tex.), Leonard Lance (R-N.J.), and David McKinley (R-W.Va).
American Library Association (ALA) President Loida Garcia-Febo praised the new legislation, saying, "ALA appreciates the many ways this bill builds on the successes of previous reauthorizations of the IMLS. We applaud all of the hard work to ensure this legislation equitably distributes Library Services and Technology Act (LSTA) funds to large and small states, expands eligibility for tribal libraries, supports disaster readiness, and reinforces ALA's message that strong communities need strong libraries."
IMLS administers important library programs though the Library Services and Technology Act, the only federal program that exclusively supports services and funding for libraries. LSTA provides more than $186.3 million for libraries through several grant programs, including Grants to States and the Native American Library Services.
"Libraries and museums are anchor institutions for their communities, and we need to do all we can to support them in their mission," said Reed in a statement. "The Museum and Library Services Act … will help fully leverage the role of libraries and museums in supporting the learning, educational, and workforce development needs of Americans nationwide."
Reed, who introduced a version of the legislation in December 2017, reintroduced the bill with an adjustment to the LSTA Grants to States formula developed with considerable input from ALA, the Chief Officers of State Library Agencies, and library professionals across the country. The 2018 act continues to support the stated mission of IMLS to inspire libraries to "advance innovation, lifelong learning, and cultural and civic engagement," and largely mirrors the previous authorization, with several improvements, including:
explicit allowance for grant funds to be used to help libraries prepare for and provide services after a disaster or emergency
additional provisions to enable more Native American tribes to participate in IMLS grant programs
greater use of data-driven tools to measure the impact and maximize the effectiveness of library services
With few working days available to Congress to consider legislation, only bills with bipartisan support are likely to pass. Introduction of the legislation before the House adjourned for a six-week recess demonstrates how strong leadership on Capitol Hill coupled with the efforts of library advocates, importance of libraries to large and small communities in every state.
ALA's goal now is to have Congress take up these bills during the lame-duck session after the midterm elections on November 6.
In late September, ALA celebrated a FY2019 funding bill that preserved—and in some cases increased—federal funding for libraries. Now it's time to ask Congress to cosponsor the foundation legislation that makes those resources possible. Use ALA's action center to contact your senators and representatives, thank them for supporting funding for libraries in FY2019, and ask them to again show their valuable services to your community by cosponsoring the IMLS reauthorization legislation.