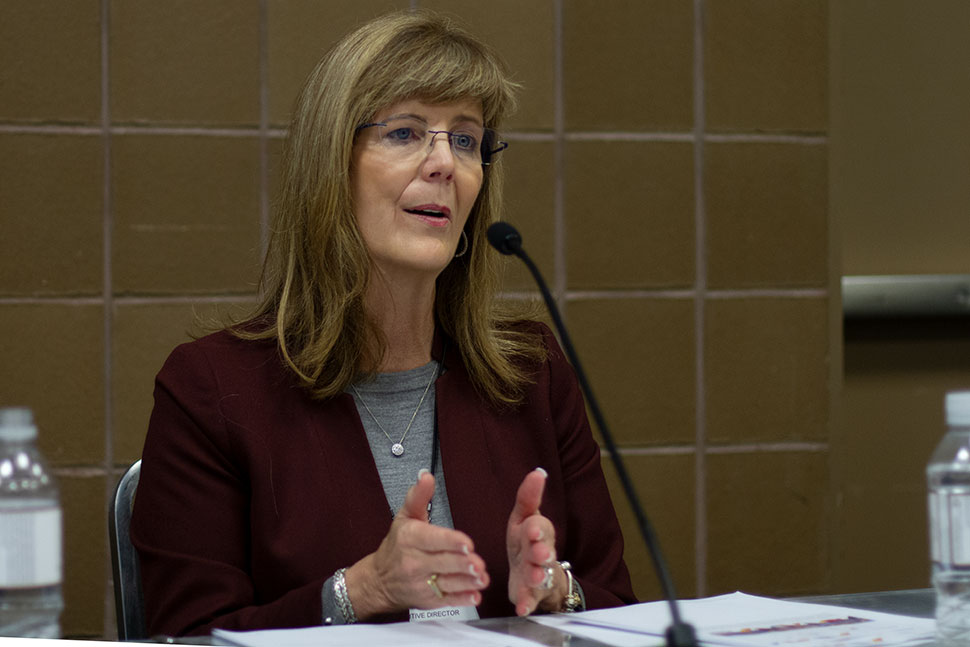 Though the Noble Public Schools (NPS) district in Oklahoma had a 1:1 student-to-laptop ratio during the age of virtual learning in the initial stages of the pandemic, there were still some students who struggled and fell behind, and not always because of the material.
"Our school district is rural," said Julie Curry, principal of John K. Hubbard Elementary School and chair of the PLS Board of Trustees. "A lot of [students] didn't have Wi-Fi at home." So she partnered with the local Pioneer Library System (PLS) to address the learning loss that occurred in children during virtual schooling through a pilot program of tutoring and enrichment held at three library branches. 
Curry, joined by Lisa Wells, executive director of PLS, shared the logistics of the program and its benefits at "A+ Outreach: Collaborating to Address COVID Learning Loss," a January 29 session at the American Library Association's 2023 LibLearnX conference in New Orleans. 
The program, called Sunday Stars, is held every Sunday at three of PLS's "information stations," or makeshift branches at community centers where there is no brick-and-mortar library building. Children in grades 1–3 receive additional instruction on reading and math from certified teachers and are guided by teen "enrichment leaders." 
"It isn't that rigid, one-on-one tutoring that you might think of or kids might dread. It's fun," said Kelly Sitzman, panel moderator and director of communications and employee development at PLS. She added that the program encourages more hands-on activities. 
The program was funded by a $55,000 grant from the Elementary and Secondary School Emergency Relief Fund. Wells shared that about 98% of that funding is being used to pay the teachers and teens, but the program can be scaled for libraries with smaller budgets by recruiting volunteers or calling on potential donors in the community. 
Wells said she thinks the program is a worthwhile investment if you have the resources. It's currently serving 60 students in its pilot, which totals out to about $1,250 per student. Though it's costly, she'd rather invest in this kind of program instead of a database or other service that could potentially be more expensive but hardly used. "To me, we're taking the opportunity to truly affect the future leaders of our community," she said. 
In addition to the educational benefits, Curry said the program also helps create structure in kids' lives post-pandemic. "They were home for so long and now they're back, struggling with what regular reading and math looks like," she said. "Being able to be around other students with the same problem, working together, helps their self-esteem. And that's important."