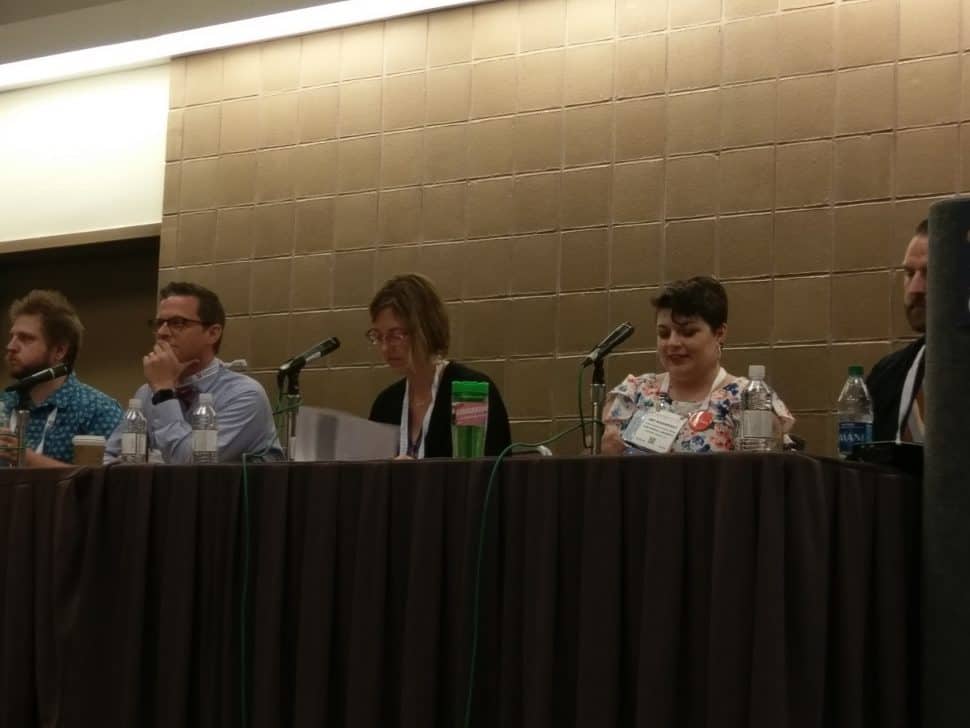 Who better to create an engaging presentation than engagement librarians? Each presenter in "We're All In It Together: Focusing Outreach and Assessment to Your Institution's Strategic Goals," a session of the 2018 American Library Association (ALA) Annual Conference and Exhibition in New Orleans, provided concise and inspiring information about how they use strategic goals in designing outreach and assessing the impact of their programs.
Jason Kruse, undergraduate engagement librarian at Northwestern University; Amy Wainwright, outreach and student engagement librarian at John Carroll University; Kristen Mastel, outreach and instruction librarian at University of Minnesota; and John M. Jackson, head of outreach and communications for the library at Loyola Marymount University, introduced us to their strategies with a level of enthusiasm that made it clear how dedicated they are to the work that they do. The presentations were moderated by Chris Davidson, campus and community engagement librarian at Northwestern.
One piece of advice was to consider where you already are, instead of starting from scratch. Use your university's existing strategic goals. Map the goals of your current outreach activities to the institutional goals, and consider which you might be addressing better than others. This will allow you to reevaluate the purpose of each of your activities. Once you have aligned your goals, you can assign learning outcomes to each event you hold and begin designing assessments to discover whether the outcomes were achieved and how you might alter the event to create higher levels of impact.
Possible assessment strategies suggested by the presenters included surveys, prize wheels, collecting comments via whiteboards, and hiring student interns to interview event attendees about their experiences. The key is keeping the targeted outcomes straightforward and low in number—Jackson recommends no more than two—and matching the right assessment to the outcomes, which may be the most difficult aspect of this endeavor. For more information on this topic, the Association of Research Libraries provides several SPEC kits related to outreach and assessment.